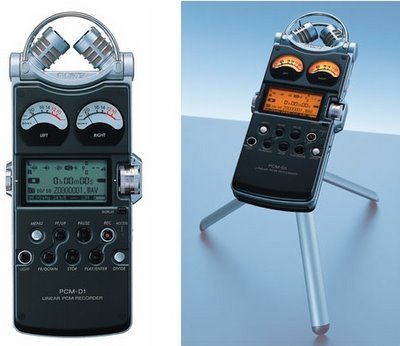 PCM-D1, the professional microphone by Sony
Sony presents the PCM-D1, a microphone with 4Gb of internal memory that should provide you with the best recording possible and a reduction of the background noises.
As you can see, this device has 2 microphones that touch (and cross) each other. This setup allows you to get a very high quality recording and a considerable reduction of the ambient noise. this microphone also has SBM (Super-Bit Mapping) that makes the processing of the information faster which in its turn means that the background noise is detected and removed in a more efficient and faster way.
More Info at
Akihabara News
That's Right,
HMK